Campsites in Kent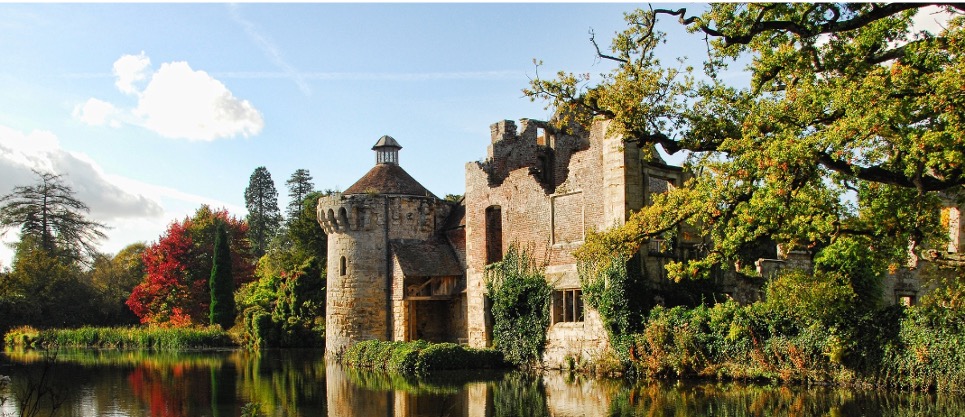 Welcome to our Premier Parks campsites in Kent, the enchanting county nestled in the southeastern corner of England. From the captivating White Cliffs of Dover to the idyllic countryside, Kent offers a tapestry of natural beauty that will leave you awestruck. Immerse yourself in charming towns and villages, explore ancient castles and historic sites, or simply unwind amid the tranquility of the countryside.
Premier Parks campsites in Kent
---
---
---
---
---
---
---
Some of the best things about Kent
The Garden of England

Indulge in a myriad of experiences that blend natural splendour, historical treasures, and cultural delights.
If you're planning a camping trip in Kent, you're in for a treat. Known as the 'Garden of England' due to its abundance of orchards and hop gardens, Kent has plenty to see. From picturesque landscapes and breathtaking coastline, to captivating castles and vibrant towns, this county offers an abundance of attractions to explore during your stay.
Embrace nature's majesty
With its diverse terrain, Kent presents an array of natural wonders.
Begin by venturing along the iconic White Cliffs of Dover, a symbol of England's resilience and beauty. Take a scenic hike along the cliffside trails, revealing awe-inspiring views of the English Channel. For a different coastal experience, head to the sandy beaches of Broadstairs or the wild expanse of Dungeness, a unique shingle landscape with a nature reserve that is home to a remarkable variety of flora and fauna.
Discover historical gems
Kent boasts a rich history that is best witnessed through its architectural marvels.
Start your historical exploration with a visit to Canterbury, home to the magnificent Canterbury Cathedral, a UNESCO World Heritage site and the seat of the Archbishop of Canterbury. Step back in time as you stroll through the medieval streets of Rochester, and don't miss the chance to visit Leeds Castle. Often called the 'loveliest castle in the world', it nestles amid stunning parkland and is surrounded by a moat.
Immerse yourself in cultural delights
Kent's vibrant towns and cities offer a tapestry of cultural experiences.
In the charming city of Canterbury, soak up the lively atmosphere, explore boutique shops, and savour local culinary delights in quaint cafés and restaurants. Take a trip to the bustling seaside town of Margate, known for its contemporary art scene, where you can visit the Turner Contemporary art gallery. For a dose of maritime history, head to Chatham Historic Dockyard, where you can explore historic ships and learn about the county's maritime heritage.
Delight in outdoor adventures
Camping in Kent opens up a world of outdoor activities.
Embark on cycling trails through picturesque countryside and along the coast. Engage in water sports such as kayaking, paddleboarding, or surfing, and enjoy a leisurely boat trip along the River Medway. For a more relaxed experience, wander through Kent's renowned gardens, including Sissinghurst Castle Garden, and the stunning grounds of Penshurst Place, where you can revel in the beauty of carefully manicured landscapes.
Savour local tastes
No trip to Kent is complete without indulging in its culinary delights.
The county is renowned for its fresh produce, including juicy cherries, succulent apples, and exquisite wines. Take a vineyard tour, for that feeling of being in France without leaving the country. Visit local farmers' markets to sample and purchase delicious artisanal products, or treat yourself to a visit to one of the many traditional pubs and restaurants, where you can relish hearty meals featuring local ingredients.
---